Used by +15,000 powerful teams worldwide
Smooth Meeting Coordination
Simplify scheduling and preparing your meetings
Connect your calendar(s) to one platform and never worry about appointment conflicts again. Send personalized invitations. Set notifications for meeting reminders and updates. Automatically schedule frequent meetings and free up your time for other important tasks. Take control of your meetings and set powerful agendas.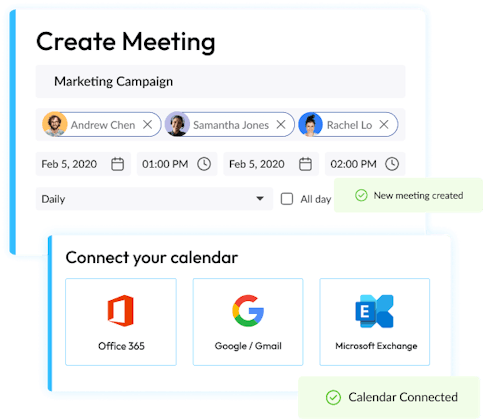 Built-In Booking Pages
Allow clients to book flawlessly!
Create unlimited booking pages that are easy to navigate and provide clear instructions. Reduce the time and effort required to coordinate schedules and availability. Improve the clients' experience and establish a professional image for your business. Deliver an impeccable personal brand experience!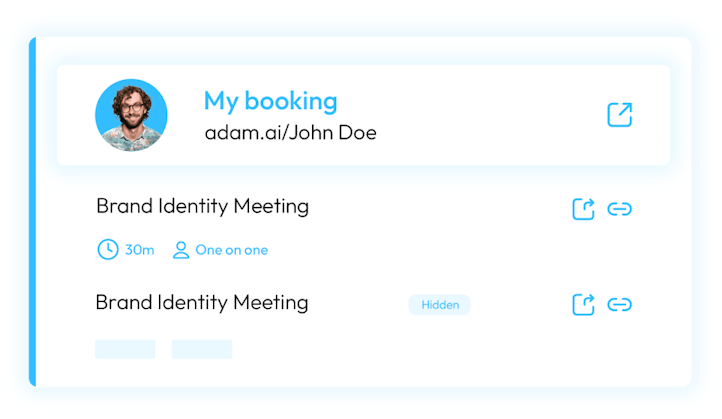 Holistic Workspace Suite
One multifunctional intuitive platform
Use a smart note-taking system that turns what you write into agenda items, polls, decisions, and actions with just a slash command. Use a built-in video conferencing tool with powerful features. Track tasks, projects, and milestones, set deadlines, and monitor progress with an integrated action tracker. Use a variety of collaboration tools including such as chat, file sharing, and real-time editing during meetings.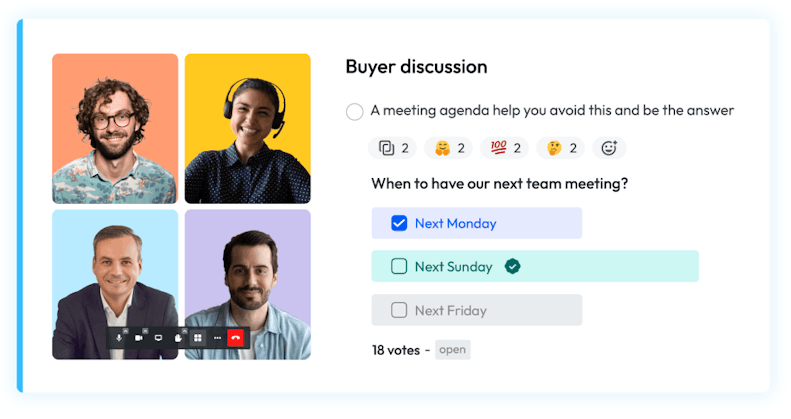 Powerful Integrations
Maximize the benefits of other tools
Create an unstoppable collaboration hub by connecting your favorite tools to your meeting space. With just one click, switch to your favorite tool without leaving adam.ai. Discover new tools that will transform the way you work and unlock new levels of productivity and success with our marketplace.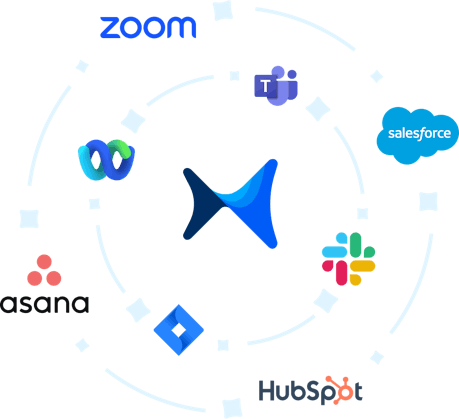 Jonathan Liang
Success Programs Manager at Cisco
"

Decisions & actions Items from various meetings are organized by project and are arranged with timelines so they become me aningful and easier to track, instead of random pieces in a large pool of notes. I have also received appraisals from the well-formatted PDF meeting notes.

"