Used by +15,000 powerful teams worldwide
Streamlined meeting workflow
Save time and effort when organizing and preparing for meetings
Seamlessly invite external guests who can actively participate in the meeting and have actions assigned on them, with private notes option to keep sensitive information secure. Upload pre-read materials, prepare polls to gather feedback and insights from attendees, ensuring everyone's voice is heard, and write private and public meeting notes.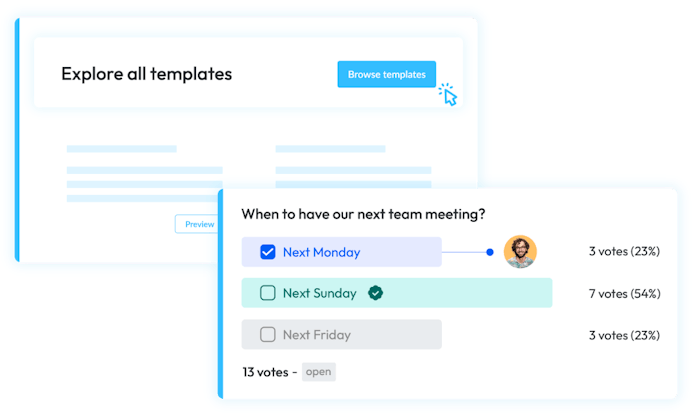 Meeting knowledge hub
All meeting content in one place and easily accessible
Have your video calls side by side with the content space for utmost engagement and collaboration. Manage your meeting knowledge in a way that drives business success and fosters collaboration across all aspects of your organization with personalized dashboards and insights.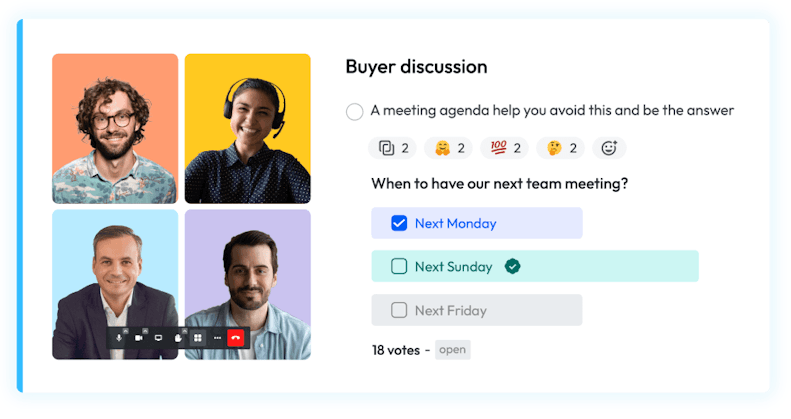 Meeting content powerhouse
Elevate your meetings with organized agendas and engaging conversations
Use a smart note-taking system that turns what you write into agenda items, polls, decisions, and actions with just a slash command. Liven up the conversation with emoji reactions, comments, and mentions. Have all written discussions and interactions relevant to each meeting saved.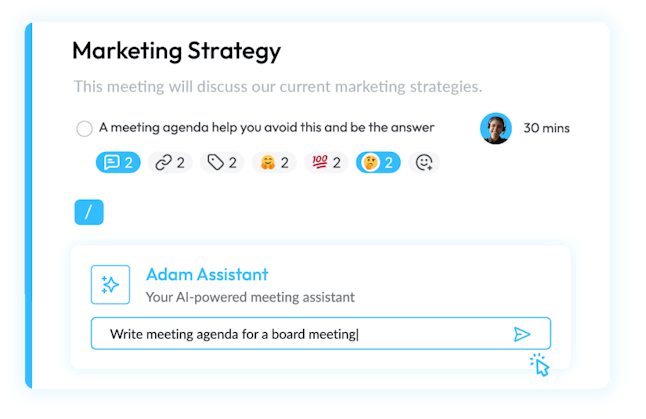 Action tracking and documentation
Keep track of important decisions and outcomes
Streamline the follow-up of meeting outcomes with a dedicated actions page that provides a comprehensive overview and management of actions across all meetings. Integrate with a variety of popular PM tools to keep track of actions in one place and not disrupt the organization's workflow.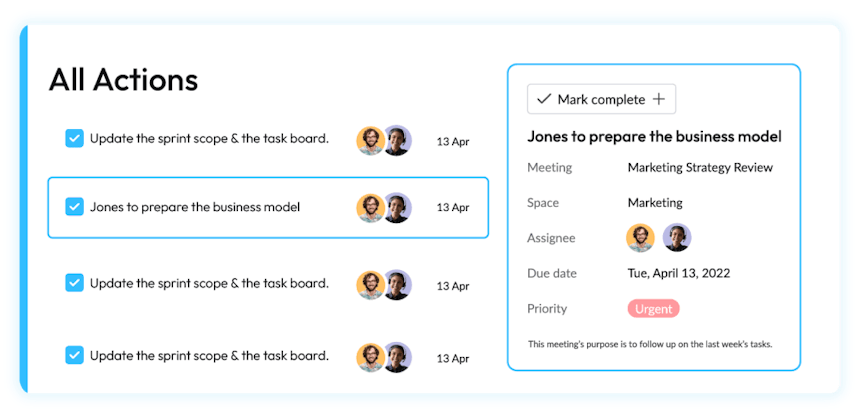 Why manually?
Meet Adam the AI assistant
Instantly get meeting transcript, smartly highlight key content items, and quickly convert them into actionable items. Generate meeting summary in the form of a ready-made template, with key content items like actions, decisions, or else, and get solid meeting outcomes every single time.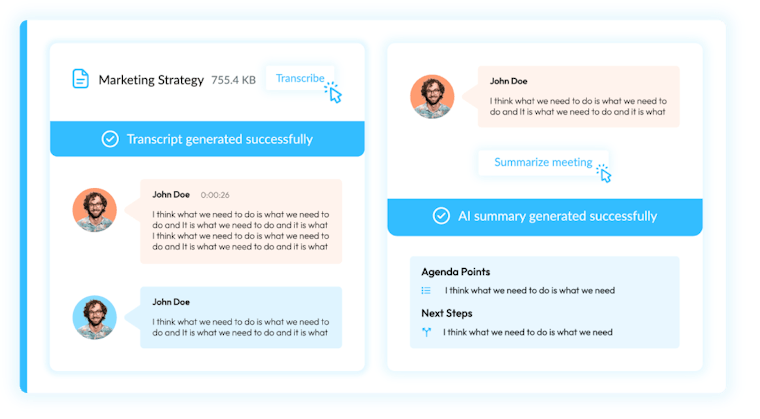 Jonathan Liang
Success Programs Manager at Cisco
"

Decisions & actions Items from various meetings are organized by project and are arranged with timelines so they become me aningful and easier to track, instead of random pieces in a large pool of notes. I have also received appraisals from the well-formatted PDF meeting notes.

"