Used by +15,000 powerful teams worldwide
Transparent, Accountable, and Aligned
Ensure that meeting attendees are on the same page, promote accountability and help your team follow through on commitments, and keep your team aligned on important decisions and objectives.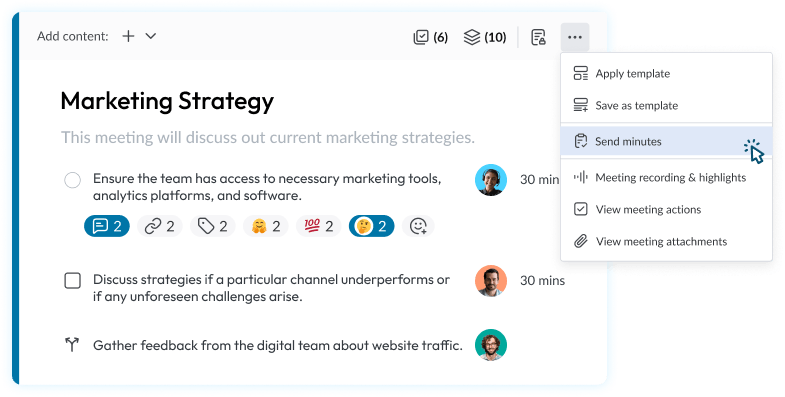 Documented for Future Reference
Don't rely solely on memory or sift through long email chains, create a clear record of who is responsible for each action item, streamline future meetings and decision-making processes, and recall as reference point for future discussions and actions.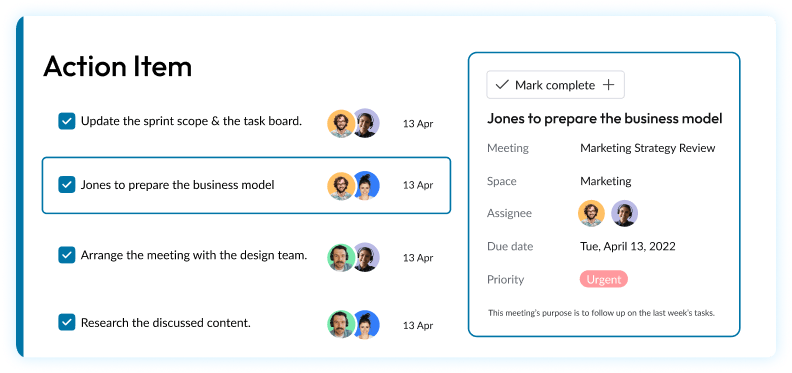 Shared among All
After each meeting, easily view, download, and share meeting minutes with meeting attendees, guests, and stakeholders directly from your adam.ai platform.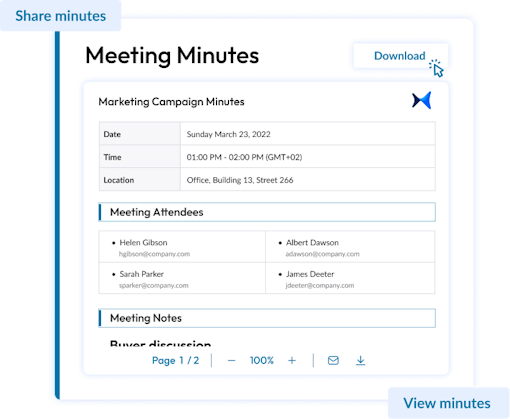 Jonathan Liang
Success Programs Manager at Cisco
"

Decisions & actions Items from various meetings are organized by project and are arranged with timelines so they become me aningful and easier to track, instead of random pieces in a large pool of notes. I have also received appraisals from the well-formatted PDF meeting notes.

"