Used by +15,000 powerful teams worldwide
Elevate your meeting experience with dual-view video conferencing
Experience an immersive meeting experience like never before with adam.ai's dual-view feature. With both the video call and meeting content displayed side-by-side, you can stay focused on achieving your meeting goals while still maintaining eye contact and nonverbal cues with participants. Say goodbye to distractions and hello to effective collaboration.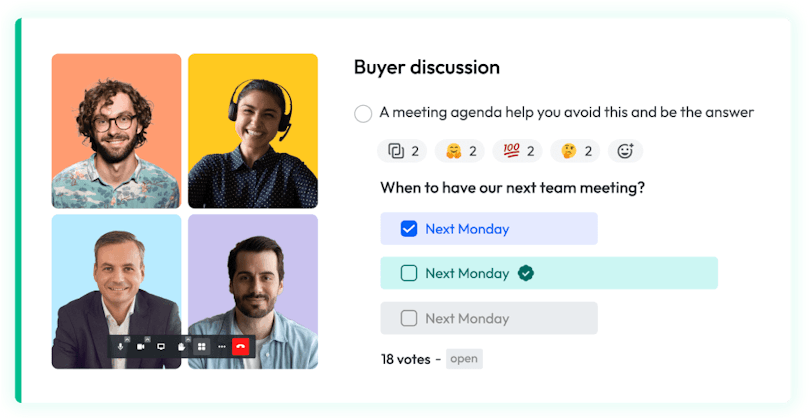 Boost your professional image with high-quality video calls
Video calls are an essential part of modern-day meetings. That's why adam.ai offers you high-quality video and audio that will ensure your colleagues and clients can see and hear you clearly, no matter where you are. Don't let technical issues or poor audio and video quality undermine your professionalism.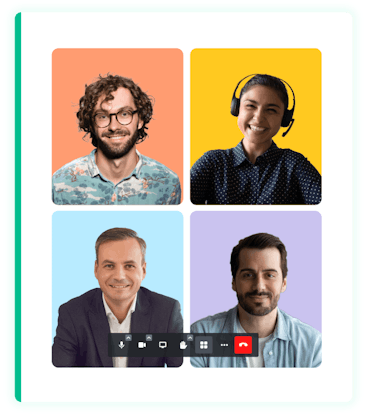 More than video conferencing: all-in-one meeting management
Don't settle for a tool that only offers video conferencing. With adam.ai, you get so much more. Schedule meetings, sync calendars, manage and collaborate on meeting content, and follow up on outcomes, all in one place. And yes, we also offer high-quality built-in video conferencing at a price that beats competition.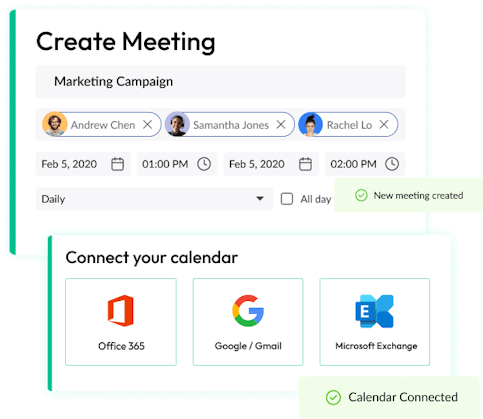 Integrate with familiar video conferencing tools
Not ready to make the switch to our built-in video conferencing tool? No problem. Our platform integrates with all popular video conferencing tools, allowing you to not disrupt your workflow while making use of all other adam.ai's features.


Jonathan Liang
Success Programs Manager at Cisco
"

Decisions & actions Items from various meetings are organized by project and are arranged with timelines so they become me aningful and easier to track, instead of random pieces in a large pool of notes. I have also received appraisals from the well-formatted PDF meeting notes.

"