Used by +15,000 powerful teams worldwide
Get ahead faster with quick meetings
A last-minute meeting, a stand-up, a check-in? Schedule a quick meeting in seconds, prepare an agenda using our library of customizable templates, invite team members with just a few clicks, and watch as your team achieves more in less time.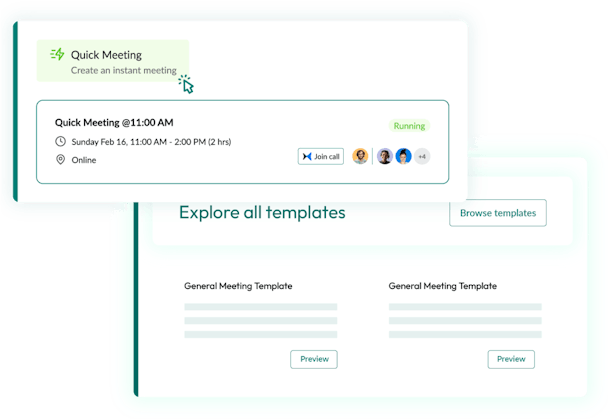 Schedule recurring meetings the hassle-free way
Avoid the hassle of manually scheduling and planning recurring meetings. Our platform is designed to cater to your needs. You can not only automate your meeting scheduling but also the preparation by adding agendas and uploading pre-read materials in just a few clicks.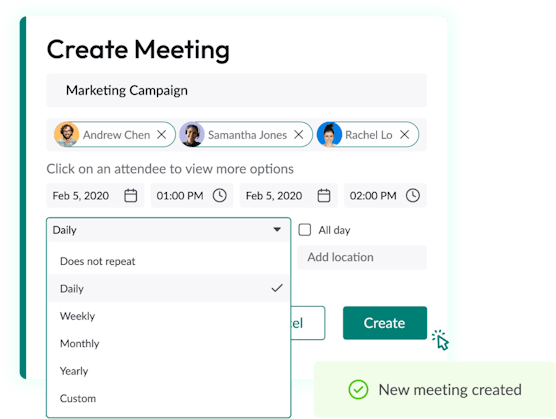 Repeat success with duplicate meetings
Exploring potential partnerships and running the same meeting to compare different vendors or consultants? Holding the usual meet-and-greet meeting with new clients? No need to start from scratch every time. Schedule your repeated meetings by creating a copy of a previous one with the same agenda and even the same participants in one click. Ensure consistency in highly critical meetings and eliminate the need to manually recreate the same agenda.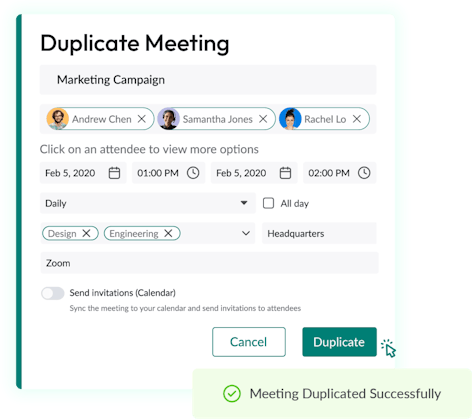 Make your availability known with booking pages
From external stakeholder meetings to internal meetings, create unlimited booking pages to cater to different meeting types. Our built-in booking pages are easy to use and provide clear instructions, allowing attendees to book meetings without going through a lengthy process. Once someone books a meeting with you, they'll automatically have access to the meeting room where you can both prepare and discuss meeting details.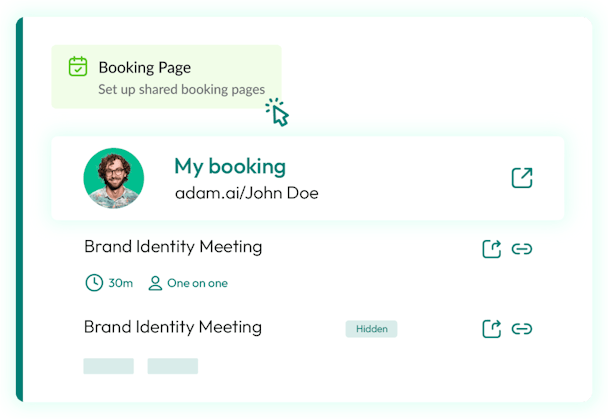 Jonathan Liang
Success Programs Manager at Cisco
"

Decisions & actions Items from various meetings are organized by project and are arranged with timelines so they become me aningful and easier to track, instead of random pieces in a large pool of notes. I have also received appraisals from the well-formatted PDF meeting notes.

"