Collaborate with External Guests
Allow your guests to fully participate, contribute ideas, and easily access resources, reducing the need for follow-up meetings. All without compromising confidential data or needing access to the company's internal communication tools. Wow your guests with the ultimate meeting experience.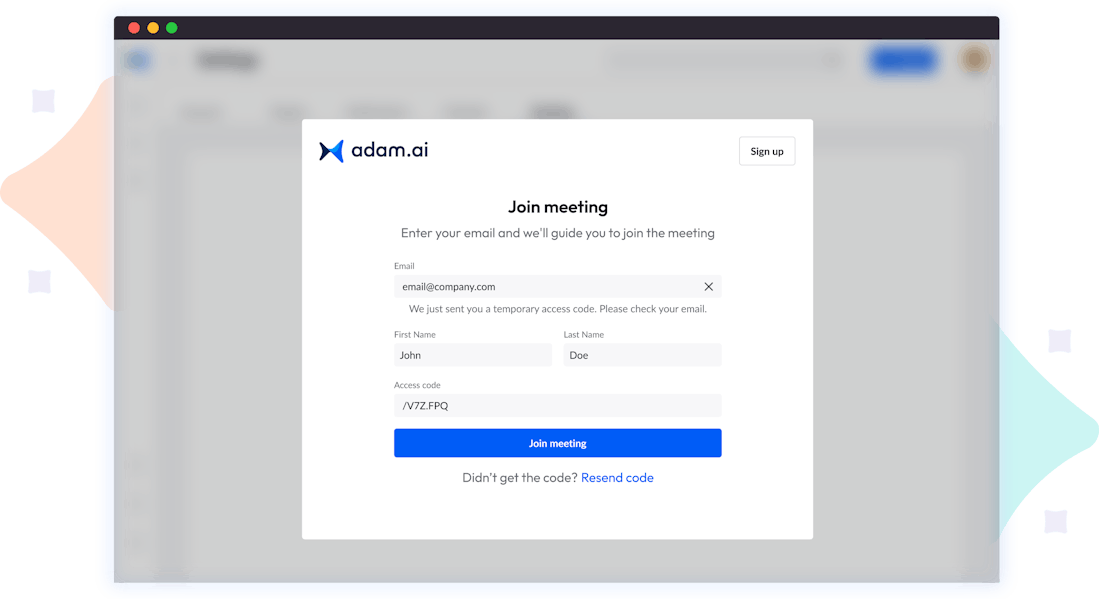 Used by +15,000 powerful teams worldwide
Empowered guests with access to collaboration tools
adam.ai's seamless guest experience allows easy participation in meetings and access to all resources. Guests can share notes, collaborate on content, mention others, vote on decisions/polls, and react with emojis. By enabling guests to contribute insights and ideas, you can leverage the collective knowledge of everyone involved for effective decision-making.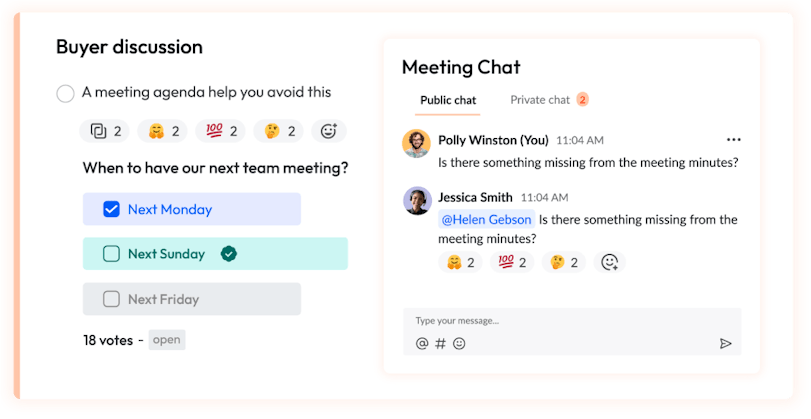 Less follow-up meetings
With the ability to easily return to any meeting they were invited to, guests are no longer burdened with repeated invitations or searching for relevant materials. This streamlines the meeting process and saves time, leading to improved efficiency. Guests can quickly catch up on missed items, reducing the need for time-consuming follow-up meetings.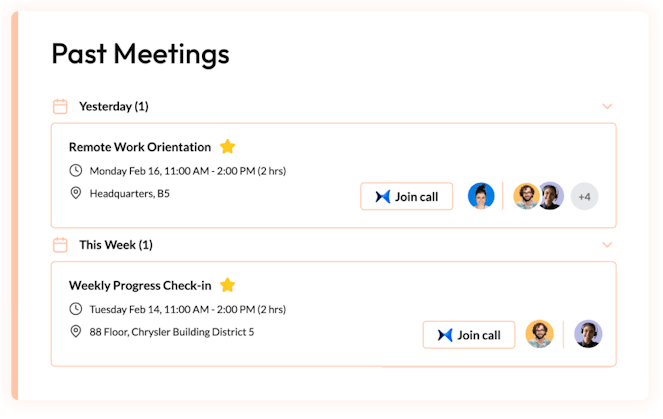 Same resources, improved collaboration
Empower guests with the same resources and tools as team members, through adam.ai's seamless guest experience. This ensures all stakeholders are on the same page, reducing confusion and misunderstandings. With stronger relationships and improved collaboration, project success is ensured.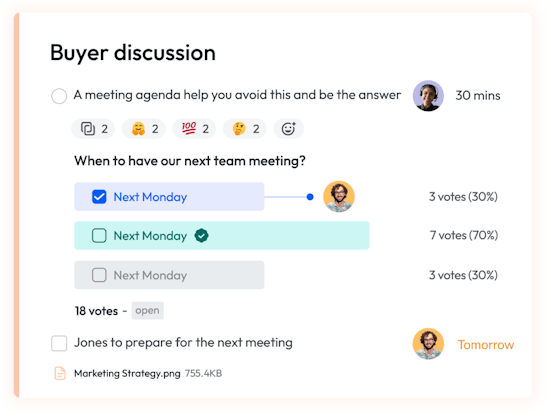 Secured meetings
adam.ai's guest experience provides a secure platform for meetings. Confidential data is protected, as guests do not need access to internal communication tools. This limits the potential for data breaches and ensures that sensitive information remains private. The platform also enables administrators to easily manage guest access with access codes, adding an extra layer of security.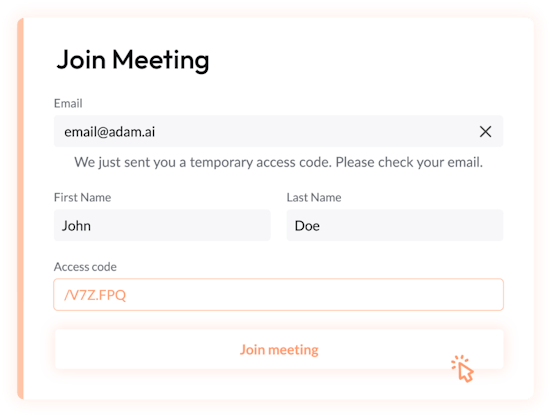 Jonathan Liang
Success Programs Manager at Cisco
"

Decisions & actions Items from various meetings are organized by project and are arranged with timelines so they become me aningful and easier to track, instead of random pieces in a large pool of notes. I have also received appraisals from the well-formatted PDF meeting notes.

"