Used by +15,000 powerful teams worldwide
Take Control of Your Schedule
At adam.ai, we know that no two meetings are alike. That's why our scheduling platform not only seamlessly integrates with your existing calendars but also has built-in booking pages.
By managing all your meetings from one convenient platform, our platform puts you in control of your time. You'll never go through the hassle of manual copying and potential errors.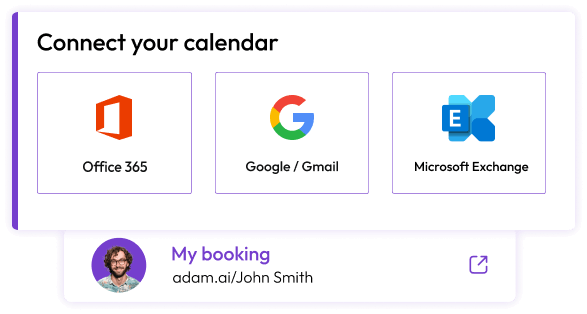 Don't Settle for a One-Size-Fits-All Solution
Create unlimited custom booking pages for various meeting types with our built-in booking pages feature.
You won't have to constantly update a single booking page with new information. Don't settle for a one-size-fits-all solution when you can have a customized booking page for every meeting.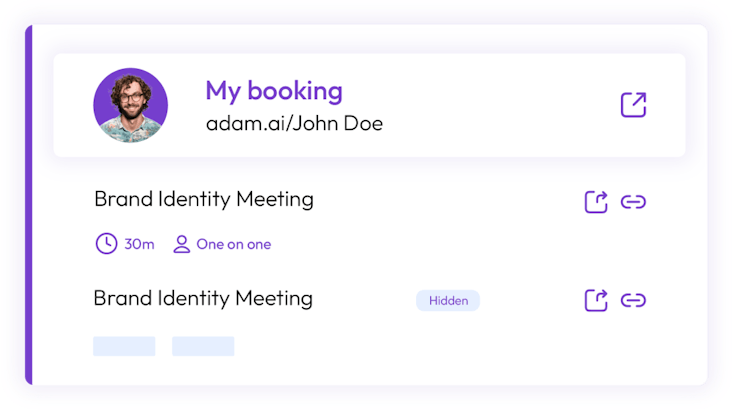 Supercharge Your Meetings with Meeting Room Access
Once someone books a meeting with you, they'll automatically have access to the meeting room where you can show them the agenda, upload pre-read materials, and have pre-meeting discussions.
With meeting room access, create a collaborative meeting experience, allowing everyone to be on the same page and ready to make the most of their time together.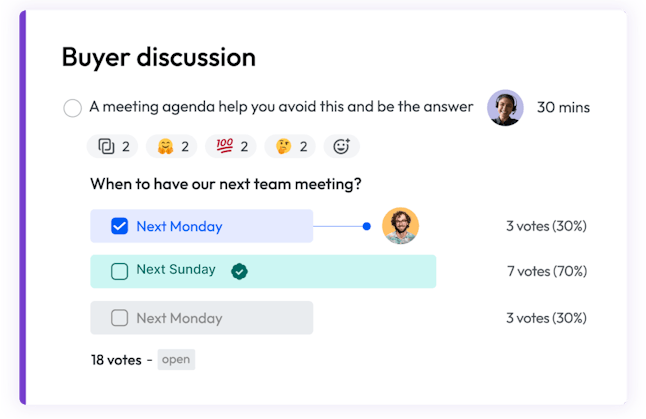 Jonathan Liang
Success Programs Manager at Cisco
"

Decisions & actions Items from various meetings are organized by project and are arranged with timelines so they become me aningful and easier to track, instead of random pieces in a large pool of notes. I have also received appraisals from the well-formatted PDF meeting notes.

"